Karaoke Night

Enjoy karaoke night every saturday evening from 8:00 pm to 1:30 am.Select your choice of song from a variety of music both spanish and english. Come, sing like a superstar, dance like rockstar and receive a recorded cd of your performance.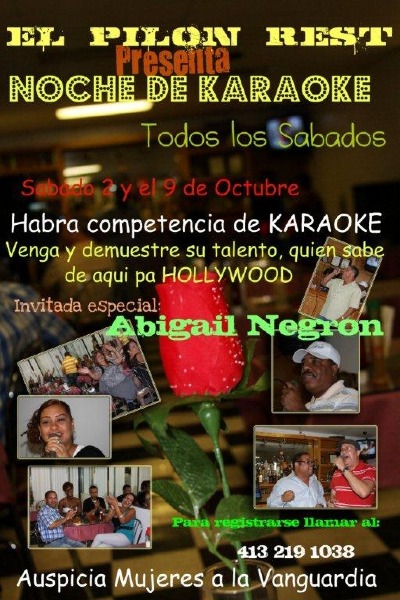 " Had a great time at pilon" Nathan Faustin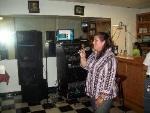 "I had a good time, it was fun." Lisa Smith

Experience a pleasant evening with your fun time friends and work colleagues. Laugh, smile, relieve some stress, and meet new people, make a lifetime of new friends.

Contact us today for more info! admin@elpilon.comcastbiz.net